N95 Medical Use Mask | Best Reusable N95 Mask Supplier Singapore
N95 Mask Medical Use  Specifications
Manufactured in ISO 13485 company.
CE, FDA license.
Noish standard.
Filters bacteria, dust, fog haze, automobile exhaust with high efficiency.
Has fluid resistance, effective to resist Flu and viruses including Covid-19.
Comfort and fit design, comfortable to wear.
Suitable for medical, dental use, as well as for cleaners, construction workers, cleaning works and others.
N95 mask

 

Colour: White
Quantity per box: 20Pcs/Box
Box size:12X15X10 cm
Packing: Each carton contains 250 box — 5000 pcs
Particle size to filter: 0.075±0.02μm
Bacterial 100%
Dust 100%
Pollen 100%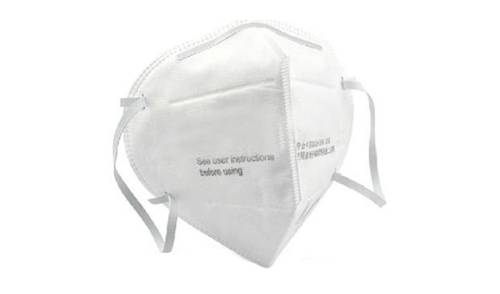 N95 Mask for medical use | N95 Medical Use Mask dealer
N95 Mask is one of the filter standards for respirator type masks prescribed by the US National Institute for Occupational Safety and Health (NIOSH) in 1995. Neurostyle supplies N95 medical use mask to prevent infections and diseases. We also provide other medical supplies, equipment, and nonwoven products such as surgical mask. This mask is used to form a seal around the nose and mouth. This mask is very economical and easy as well as safe to use during this COVID period. Our best n95 mask supplier Singapore are of high quality and we exported to the globe. Our produced masks have a multi-layer design, which can filter the 0.3-micron particulate. Due to the skills and proficiency of experts, we are enormously praised for providing a superior quality of N95 Mask to our valuable customers. The respirator N95 mask must have a tight seal on your face so the majority of the air experiences the respirator to accurately shield you from diseases.
How to use an N95 Mask:
Follow the manufacturer's instructions on the package for using this respirator and get perfect protection.
After the respirator is on to your face, look at the fitting of the respirator.
Spot two hands over the respirator.
Breathe out strongly.
On the off chance that air-leaks are detected, re-change respirator; breathe out pointedly once more.
On the off chance that air leaks are available, correct the nosepiece, lashes, and secure the respirator to your face; check the fit once more.
The respirator won't work if air leaks around the sides.
Take the respirator off when you have finished your undertaking.
Clean your hands subsequent to expelling the respirator.
Drape it to dry in a perfect region so it won't be crushed.
You can re-utilize the respirator except if it is harmed or you can't get a tight seal when it is reused.
Disposable respirators can't be cleaned by washing, they should be removed when you can no longer get a tight seal.
Utilized respirators can be disposed of in the ordinary rubbish.
Got a query for Neuro Style Product or Services?