BALANCE-B
BALANCE EVOLUTION AND TRAINING SYSTEM
Balance-B is an evaluation and training system that provides multi-parameter analysis of human balance ability through through measurement of accurate data from the seat and stand pressure plates. It utilizes Bio-feedback and Special gravity path training to help patients recover normal balancing ability.
Balance-B
Key Features
1. Accurate data measurement with 8 sensors on the Stand Pressure Plate and 4sensors on the Seat Pressure Plate
2. Adjustable seat height for people with different heights
3. Multi-functional system

Balance Evaluation
Analysis of different Human balance ability parameters such as center ofgravity and swing coefficient
Balance Training:
Provides special gravity path training for some rehabilitation evaluation such as stroke and brain injury
Bio-feedback to help patients make adjustments accordingly

4. Robust interactive modes and visuals to make training process more enjoyableand to help motivate trainees enthusiasm
5. Data acquisition for

Standing
Sitting
The transition process between sitting and standing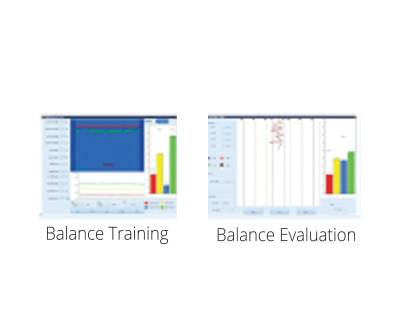 Got a query for Neuro Style Product or Services?