Neuro Rehabilitation Portable Device
Neuro Rehabilitation device including accessment, game play and training, stimulations. This system consists of electric stimulation and SEMG, and is mainly used for muscles and nerve training.
There are 4 modules in this device:
Contraction: Consists of SEMG Evaluation and Muscle Training test modules.
Force Measurement: Consists of Force Evaluation/assessment module.
Grab Release: Consists of Pinch Evaluation, Grab and Release Evaluation and Grab and Release Training modules.
Stimulation: Consists of TENS, Pre-scripting Stimulation, Free Stimulation, and Feedback Stimulation modules.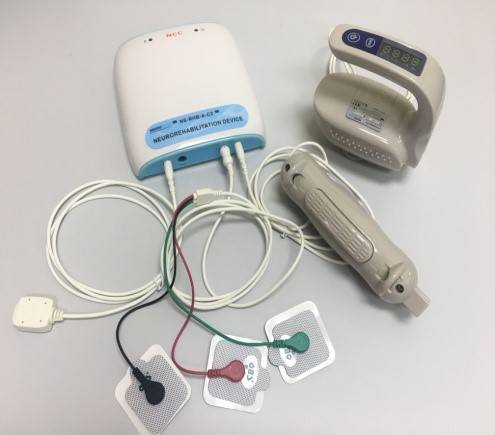 Dimensions
Size
172 x 30 x 52mm
Weight
0.505kg (without batteries)
Display
9-inch colored touch-screen LCD
Power Supply
Power
DC 12V/1.5A
Performance
Stimulation Frequency
1 – 120 Hz
Stimulation Intensity
up to 100mA
Stimulation Pulse Width
50 – 500μs
CMRR
≥100dB
Short Circuit Noise
≤0.5μV (RMS)
1. Surface EMG Evaluation (SEMG)
2. Muscle Training
3. Force Measurement
Force Evaluation – Upper limb push force
4. Grab and Release
Pinch Force Evaluation
Grab and Release Evaluation
Grab and Release Training
5. Stimulation
TENS – Transcutaneous Electrical Nerve Stimulation
Prescriptive Stimulation
Freestyle Stimulationg
Feedback Stimulation
System Key Features
Modern design with 9-inch colored LCD touch screen
Portable with compact design integrating EMG assessment, examination and therapy
Digitized muscle strength test and rehabilitative training system for extremities
Centralized data management system for clinicians' ease of access to patient's information
User-friendly system helps to increase user satisfaction and adoption
Examination ACCESSORIES
Grab & Release Sensor

Dynamometer

Surface Electromyogram

Pinch Evaluation
Grab & Release Evaluation

SEMG Evaluation
Muscle Contraction Evaluation
Product Description
NS-RHB-A1 is a limb functional rehabilitative assessment and training system which serves as a multi-functional pack for medical professionals to conduct rehabilitative assessment and training anytime, anywhere.
The great variety of evaluation functions, comprehensive training modules enable clinicians to perform simple yet engaging rehabilitation therapy for patients in medical institutions, families and communities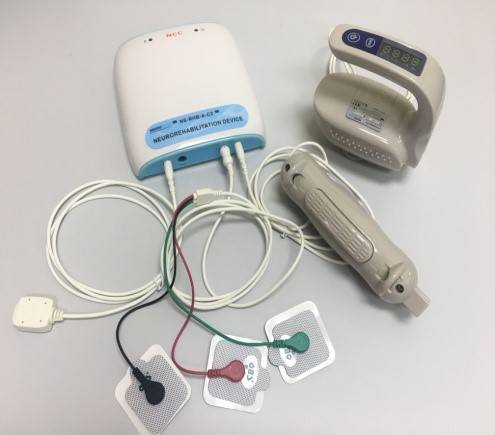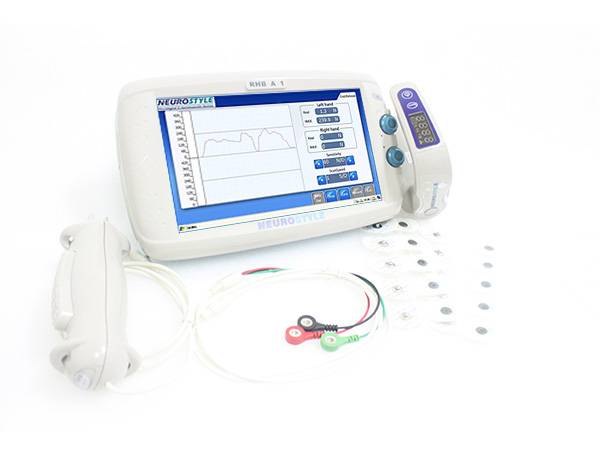 Device Hardware Features
Modern design
9 inch colored LCD display
Touch screen or Press Key Operation
Portable & Compact
Integrated EMG Assessment, Examination and Therapy
Ergonomic Accessories
Bluetooth Connectivity
Can be connected to the PC via Bluetooth adaptor
Device System Features
Multiple Functions
Stimulation
Examination / Assessment
Training
Digitized Tests
Muscle Strength test
Rehabilitative training for extremities
Centralized Data Management
Ease of access to patient information
User-Friendly System
Optimized device operation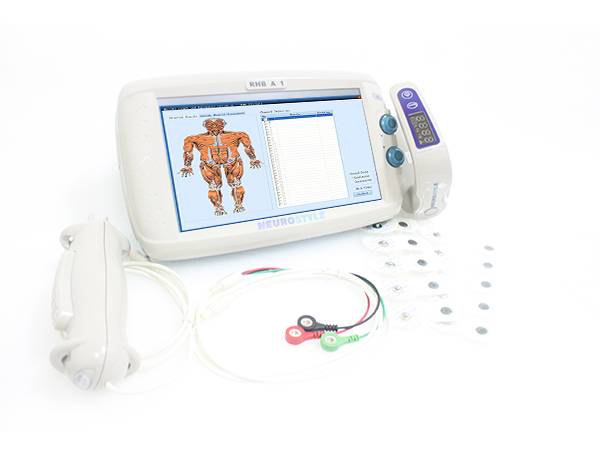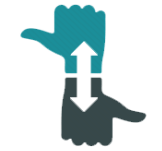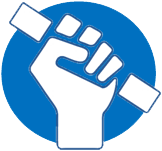 Grab & Release
Pinch Evaluation Grab & Release Evaluation Grab & Release Training Module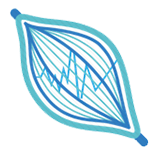 Stimulation
Transcutaneous Electrical Nerve Stimulation (TENS)
Prescriptive & Freestyle Stimulation
BioFeedback Stimulation
Software Examination Protocols Features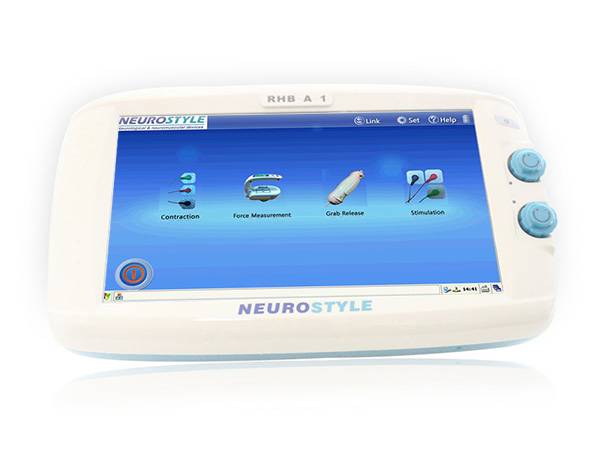 Main Interface
Drop down Menu upon choosing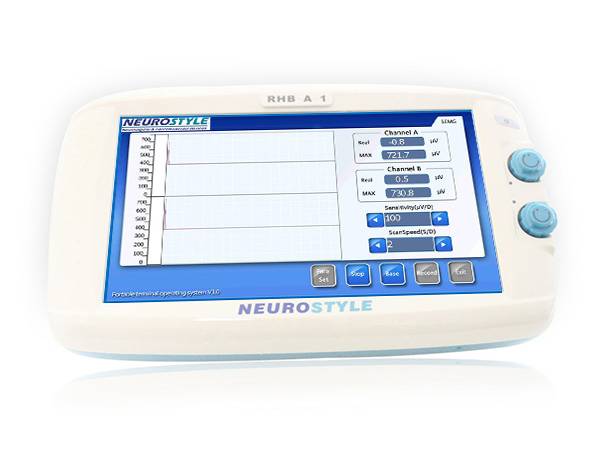 1.1 Surface Electromyogram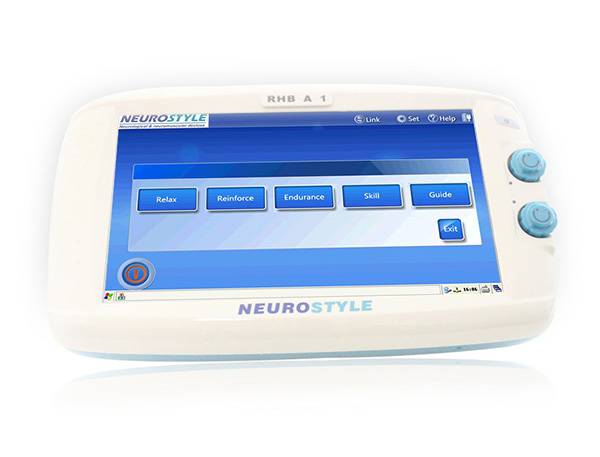 1.2 Muscle Feedback Training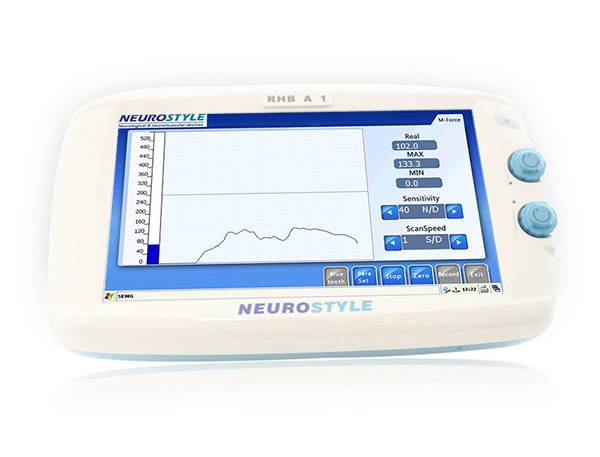 2 Force Measurement
Drop down Menu upon choosing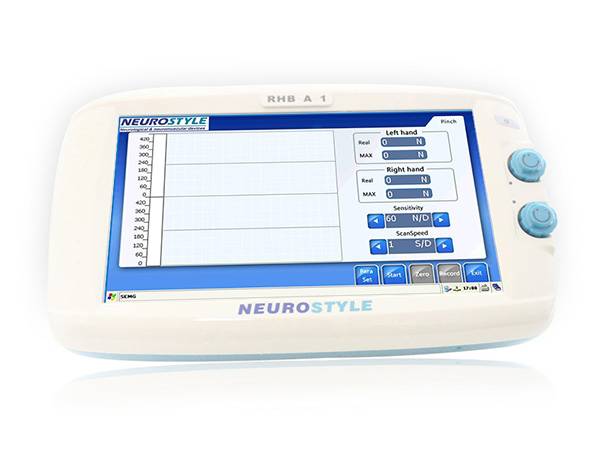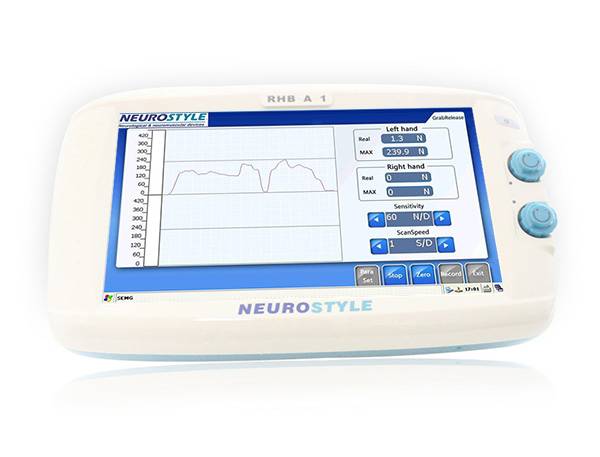 3.2 Grab & Release Evaluation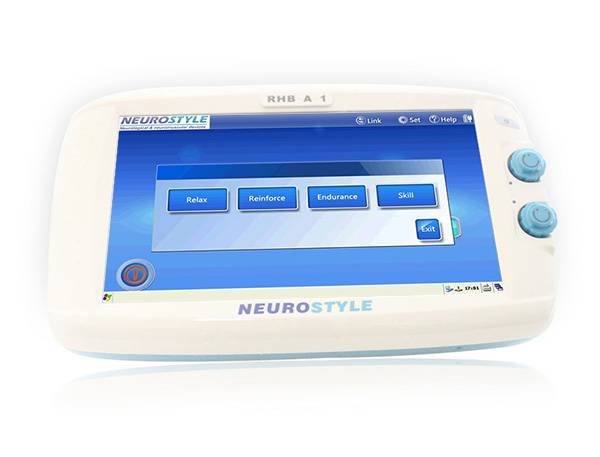 3.2 Grab & Release Training
Drop down Menu upon choosing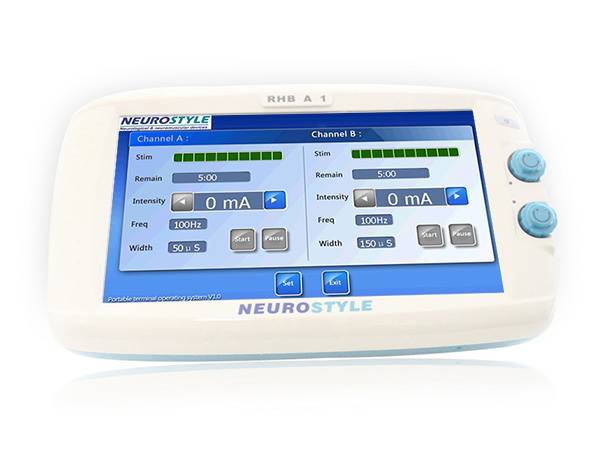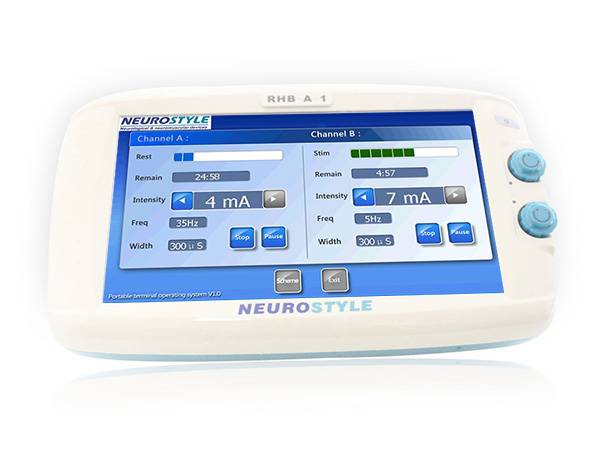 4.2 Prescription Stimulation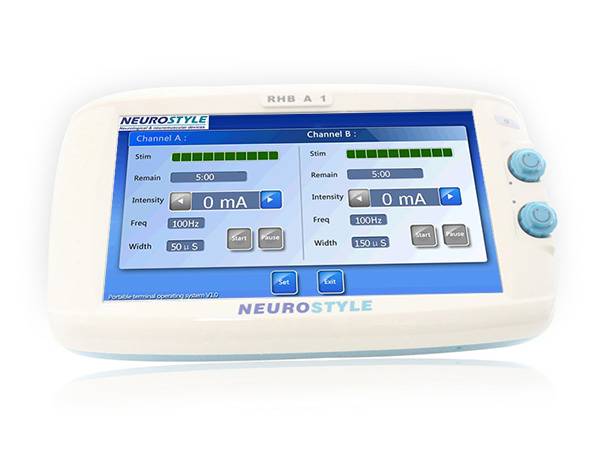 4.3 Free Stimulation
Drop down Menu upon choosing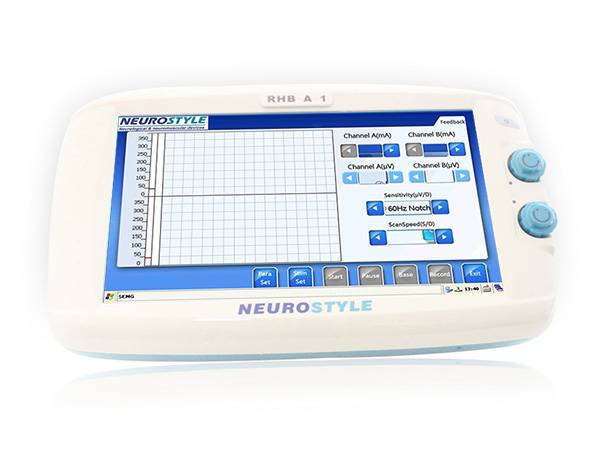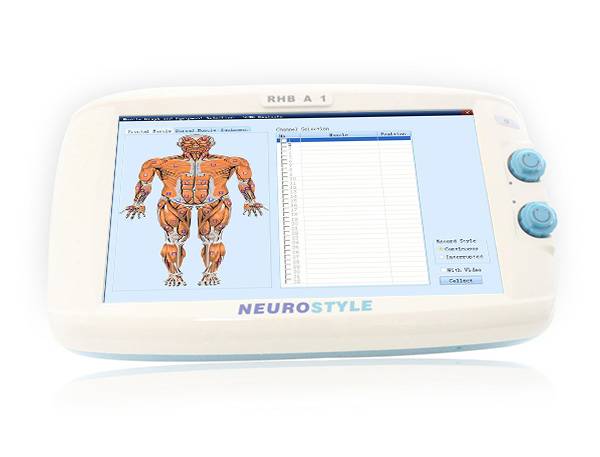 Muscle Selection Directory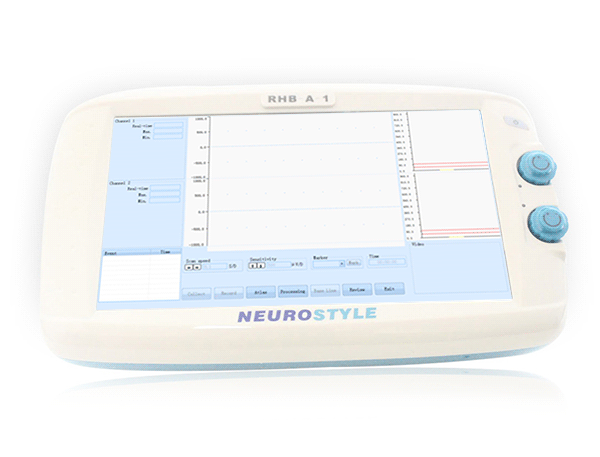 Evaluation
SEMG
Muscle Force
Grasp and Release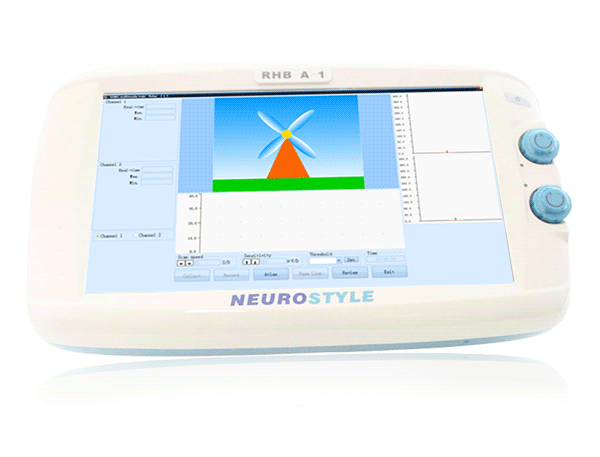 Games for Training
Different Games for specific types of training
SEMG: 5 Training Games
Grasp & Release: 4 Training Games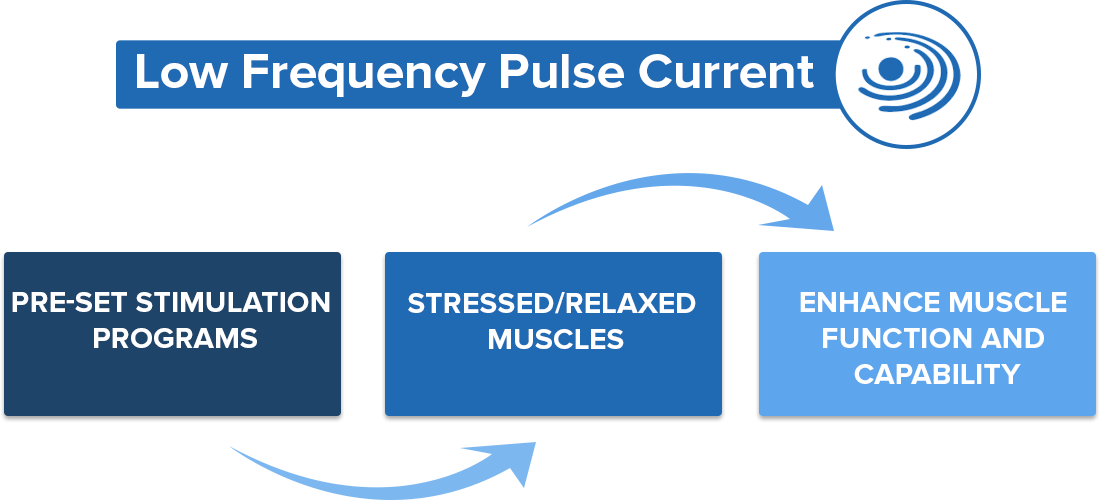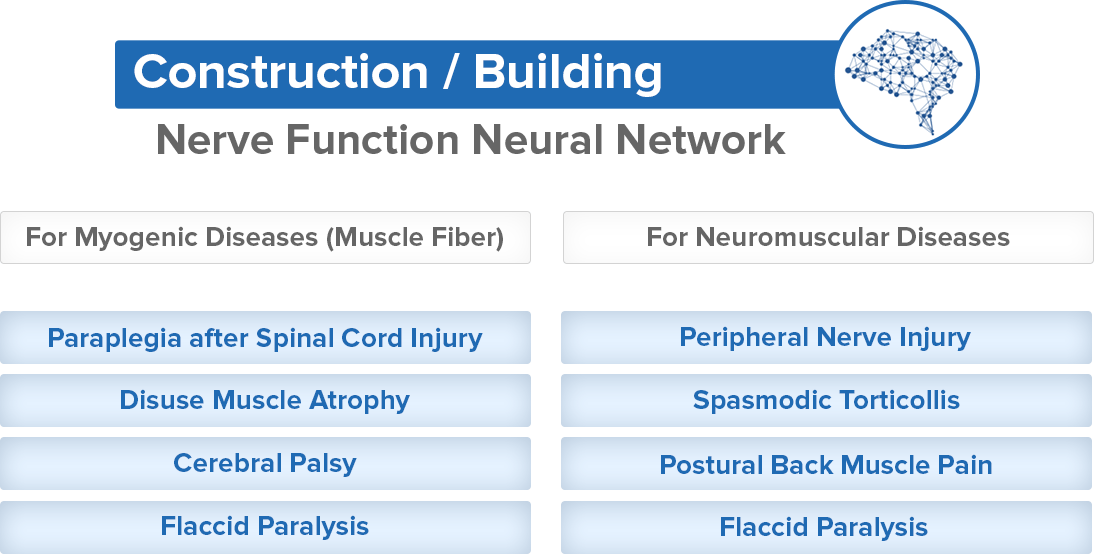 Improve Efficiency and Task Management
Got a query for Neuro Style Product or Services?